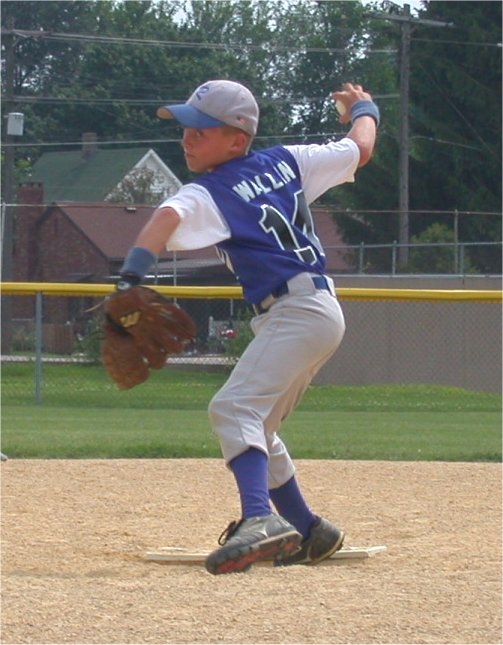 Hello and welcome to the 2022 St. Jude Brad Wallin Memorial Tournament on June 1-5 weekend!!

We are so excited to have you here and are looking forward to a great week of baseball right here in Central Illinois dedicated to the memory of Brad Wallin. We expect the action to be fast and furious with 47 tournament fields going throughout the Chillicothe/Peoria area, as all of the teams attending are looking forward to showcasing their talents in the upcoming tournament. When we say many teams, we mean many many teams…. The 2022 Brad Wallin Tourney will play host to a staggering total of 355 baseball teams from all over Illinois and surrounding states with eight different age divisions in the event this year (8u, 9u, 10u, 11u, 12u, 13u, 14u, 15u). The bottom line is that we have a lot of baseball to play at the tournament and, we hope you are as excited as we are about the opportunity to help raise money for such a good cause. All of the week's proceeds from the 18th annual Brad Wallin Tourney will go to St. Jude kids. The money raised will be presented in July at the annual St. Jude Telethon in Peoria, to benefit the kids of St. Jude to help find a cure for childhood cancer. Please tune in on Saturday July 16th, 2022 to see the final tally of what we raise and be proud you had a part in it, as this year we are expecting the Brad Wallin Tourney to go OVER a million dollars donated to St. Jude kids since 2008. Not only are we hoping for our best year yet as far as raising funds, in addition you are partaking in one of the largest baseball tournaments in the nation in 2022. To host this tournament it has taken the time and talents of many people and organizations coming together for a great cause. We ask that you thank as many of them as possible while you are here at this special event (these volunteers will be the people wearing the BRADLEY BLUE T-shirts that say STAFF on the back). Without them and of course you as our guest, this amazing tournament would not be possible. Once again please remember this tournament is a fundraiser for St. Jude, and our donation from the event every year does make a difference in the lives of these St. Jude families. Your support is GREATLY APPRECIATED and we thank you for your time and professionalism.

Thank you again for attending and we look forward to a great tournament in 2022!!